Warehouse
·
Kuurne Warehouse (BE)
Teamlead Warehouse
Ready to become a warehouse warrior? ⚔
TEAMLEAD WAREHOUSE 🚚
 België, Kuurne

---
Onze missie 🚀
In 2016 wilden onze oprichters aan hun honden, Edgard & Cooper, dierenvoer geven waarbij ze zich goed voelden. Het type voer dat even goed was voor de planeet als voor hun honden. Wanneer ze dit nergens konden vinden, beslisten ze om hun eigen voeding te maken. Nu, 6 jaar later, heeft onze pack meer dan 200 werknemers en zijn we trots om onzelf een B-Corp gecertificeerd bedrijf te mogen noemen. 
Wil je meer ontdekken over ons? Klik hier


Wie zoeken we? 🐕
In deze functie als teamlead, ben je verantwoordelijk voor het managen van één van onze vier teams. Je bent verantwoordelijk voor het coachen en begeleiden van een team van ongeveer 5 à 12 magazijniers. Je wordt daarnaast ook betrokken in de verdere optimalisatie van onze logistieke flows.

Wat ligt er in je kom? 🥗
Je gebruikt je positieve communicatieskills om je teamleden te ondersteunen en te motiveren
Je werkt actief mee en bent een voorbeeld voor je collega's
Je coördineert de logistieke activiteiten binnen je team
Je bent het eerste aanspreekpunt bij problemen, je analyseert en zoekt naar gerichte oplossingen
Je draagt eindverantwoordelijkheid voor de stock, kwaliteit en het tijdelijk vertrekken van de orders
Je geeft instructies aan (nieuwe) werknemers
Je geeft je input rond verbeteringsprojecten in het magazijn
Welke skills en vaardigheden heb je nodig? 🤹
Je hebt bij voorkeur ervaring als leidinggevende in een magazijnomgeving
Je hebt een grote verantwoordelijkheidszin
Je bent hands-on, gemotiveerd en betrouwbaar
Je streeft naar continue verbetering en een vlotte werking
Je kan goed om met veranderingen in een snelgroeiendbedrijf
Je bent bereid in wisselende shifts te werken: 6-14h & 14-22h
Kwaliteit, orde, netheid en veiligheid zijn belangrijke zaken voor jou
Our benefits 🎁
💰 Salarispakket dat marktconform is
🌱 Gecertificeerd B-Corp werkgever
🏔 Teambuildings
🧆 Ongelimiteerd eten voor je hond en/of kat

🌟 Vrijwilligersdagen
🧠 Welzijnsprogramma
🔋 Leermogelijkheden
Hiring Process 🕵️‍♀️
📞 Telefonische screening (30mins)
🎯 Competentiegebaseerd interview (45mins)
✅ Testing
🐶 Interview met het management (60 mins)
Ideale startdatum: wat zijn je plannen morgen?

Gelijke kansen 🌈
Zoals in The Voice, zijn wij fans van Blind Auditions. Daarom gaan wij blind rekruteren, waarbij we geen persoonlijke informatie zien wanneer je sollicitatie binnenkomt. Zo willen we een omgeving creëren die gelijkheid, inclusie en connectie promoot.
We kijken ernaar uit om van je te horen!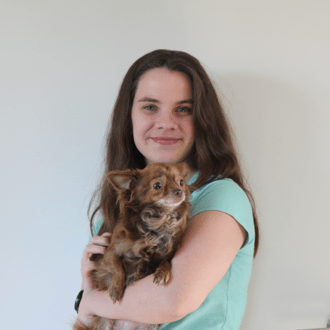 Culture
We call ourselves 'the pack' because we stick together. We are a bunch of animal-loving, purpose-driven pals! Working here means working in an international and supportive team where everyone has a voice. We're big fans of curiosity and learning on the job, and if you want to join a fast-growing team and want to make a 'pawsitive' impact in the world then we might just have the role for you!

Just like our dogs – Edgard and Cooper – we're friendly, fun and we look out for each other! Let's raise the 'woof' together?
Warehouse
·
Kuurne Warehouse (BE)
Teamlead Warehouse
Ready to become a warehouse warrior? ⚔
Loading application form