Students & Interns
·
Düsseldorf (DE)
Werkstudent Marketing
WARNING: you may have to handle some very cute cats and dogs …
Werkstudent Marketing 🎯
Germany, Düsseldorf
---
Nach welchen Gefährten suchen wir?
Wir suchen nach passionierten Marketers für unser Edgard & Cooper Rudel in Düsseldorf. Wir sind kreative und engagierte Tierfreunde, die unsere Marke und ihre Werte in Deutschland bekannt und erfolgreich machen wollen.
Bist Du auch ein Tierfreund, hungrig auf neue Herausforderungen und möchtest einen spannenden Marktaufbau mitgestalten? Dann haben wir eine aufregende Möglichkeit für Dich.
Was ist für dich im Napf?
Im Marketing wirst du als tatkräftige Unterstützung beim Markenaufbau und dem Vertrieb von Edgard & Cooper tätig sein. Einige Tätigkeiten sind:
Social Media
Ist Instagram dein 2. Freund? Hast du ein digitales Mindset? Perfekt!
Dein ultimatives Ziel ist die Erstellung von Influencer Kampagnen und den Aufbau von starken qualitativen Beziehungen zu Influencern. All dies um sicher zu gehen dass der Edgard & Cooper Spirit überall bekannt gemacht wird.
Trade Marketing
Du gehst gerne Einkaufen? Dann weißt du bestimmt, wie man den Einkaufstrip für 2- und 4-beiner so spannend wie möglich gestaltet. Du hast mit uns die Chance in-store Aktivierungen zu kreieren und zu organisieren.
Welche Skills & Tricks bringst du mit
Du liebst Haustiere – selbstverständlich
Du bist ein wissbegieriges Marketing Genie
Du bist mindestens im 4. Semester (Bachelor)- oder Masterstudiengang
Du hast exzellente (schriftliche & mündliche) Kommunikationsfähigkeiten in Deutsch und Englisch
Du bringst Zielorientierung und eine "Macher"-Mentalität mit
Du bist sicher in MS-Office (Excel und PowerPoint)
Andere Marketing Erfahrungen sind ein Plus!
Was für einem Rudel sind wir?
Wir sind ein Haufen tierliebender, motivierter Gefährten mit Start-up Mentalität und dem starken Bewusstsein etwas ändern zu können. Wir bei Edgard & Cooper glauben an unser Ziel, sind wissbegierig und lernen mit und durch den Job. Wir sind ein junges, internationales Team und wir wachsen extrem schnell. Deshalb suchen wir immer nach talentierten Gefährten, die auf der Suche nach Herausforderungen und persönlicher Entwicklung sind. Wie unsere Hunde -Edgard & Cooper- sind wir freundlich, lustig und freuen uns auf neue Spielkameraden.
Was uns besonders macht: Feel Good Pet food
Gute Nahrung sorgt dafür, dass es deinem Körper und Geist großartig geht. Nichts ist besser, als frisches Fleisch und einfache Zutaten, gekocht und verpackt mit dem Wohl unserer Natur im Hinterkopf. Zu viel Tierfutter ist übermäßig verarbeitet und eingepackt in Plastik. Wir haben "die Schnauze" voll davon.
Willkommen bei Edgard & Cooper – natürlich schmackhaftes Hunde- und Katzenfutter, bei dem du, dein Haustier und unser Planet sich gut fühlen.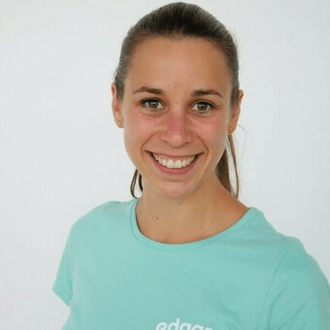 Culture
We call ourselves 'the pack' because we stick together. We are a bunch of animal-loving, purpose-driven pals! Working here means working in an international and supportive team where everyone has a voice. We're big fans of curiosity and learning on the job, and if you want to join a fast-growing team and want to make a 'pawsitive' impact in the world then we might just have the role for you!

Just like our dogs – Edgard and Cooper – we're friendly, fun and we look out for each other! Let's raise the 'woof' together?
Students & Interns
·
Düsseldorf (DE)
Werkstudent Marketing
WARNING: you may have to handle some very cute cats and dogs …
Loading application form