Warehouse
·
Kuurne Warehouse (BE), Belgium
Distribution Manager
Looking for the wisest Distribution Manager in town!
Distribution Manager 🚚
 BE, Kuurne

---
Our mission 🚀
In 2016, our founders wanted to feed their dogs - named Edgard and Cooper - pet food they could feel good about. The kind of food that was as good for the planet as it was for their pets. But when they couldn't find this, they decided to make their own. Now, 6 years later, our pack has 200 employees and we are beyond proud to be part of the B Corp movement.
Want to find out more about us? Click HERE
What type of breed are we looking for? 🐕
The Central Distribution Manager defines and manages the (physical) route to market for distribution of products in line with Edgard & Cooper's strategy. In this role, you'll be directly responsible for warehousing operations (internal and external) and transportation management for both our B2C and B2B customers. You will report to the Operations Lead.
What will be in your bowl? 🥗
Define the distribution strategy in line with Edgard & Cooper's priorities
Work closely with different packs (supply chain, finance, sales, …) to get the strategy implemented (take the lead in rfp/rfq/sla/contractual agreements)
Drive continuous improvement both in warehousing and transportation in order to permanently improve the cost-efficiency of the distribution and to guarantee Edgard & Cooper's performance targets
Coordinate different activities in order to provide an efficient and effective service that meets the quality requirements of Edgard & Cooper within the set deadlines
Act as a coach and maintain a well-functioning department (with approximately 4 direct reports, 30 indirect)
Manage and report on 3PL activities (warehousing + transportation) and intervene in case of escalations
Key KPI's (shared across operations): OTIF and %cost vs net sales
What skills & tricks should you bring? 🤹
An understanding of and interest in the end-to-end Supply Chain processes (Demand Planning, Supply Planning, Inventory Planning, Distribution Requirements Planning)
Several years (min 4y) of experience in leading warehousing operations in a distribution environment in all its aspects (including transportation management)
Strong analytical, organizational and decision-making skills
Able to manage multiple, competing priorities simultaneously
Excellent communication skills – verbal, written and presentation
Strong negotiation skills
Spoken and written professional English on an advanced level, Dutch/French is a plus
Knowledge of/affinity with WMS/SAP is a plus
Not sure if you tick all the boxes but our role truly excites you? Don't let our job description hold you back, get applying!

Our benefits 🎁
💰 Salary package that will reflect your built-up experience
🌱 Certified B Corp Employer with supportive policies and practices to ensure we are one happy pack
🏔Company retreats to meet each other in person
👩‍💻 Flexibility to work from home
🐾 Pets at work so everyday is bring your pet to work day
🧆Unlimited Pet food for your furry friend whilst you are with us
🌟Volunteer Leave to contribute to a cause we believe in.
🧠Wellbeing program access to qualified counselling
🏝️ 25 days paid holiday a year
🍿 Team activities (appreciation days, wellbeing days, pawesome team buildings, friday drinks, cat yoga and many more! )
🔋 Learning opportunities in a truly international environment that will give you extensive responsibility but also guidance as you need it.
⚠️ No agencies, recruiters or outsourcing companies.

Hiring Process 🕵️‍♀️
📞 Phone screening (30mins)
🎯 Competency based interview (45mins)
✅ Case study (60mins)
🐶 Meeting with founders (60 mins)
Ideal start date: What are your plans tomorrow?
Equal opportunities 🌈
We believe the strength of a pack comes from its diversity. So no matter who you are, where you come from, what you believe in or what your dreams are, we welcome you and look forward to receiving your application.


We're looking forward to hearing from you.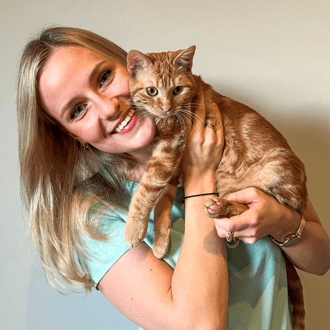 Ready for a fresh challenge?
Culture
We call ourselves 'the pack' because we stick together. We are a bunch of animal-loving, purpose-driven pals! Working here means working in an international and supportive team where everyone has a voice. We're big fans of curiosity and learning on the job, and if you want to join a fast-growing team and want to make a 'pawsitive' impact in the world then we might just have the role for you!

Just like our dogs – Edgard and Cooper – we're friendly, fun and we look out for each other! Let's raise the 'woof' together?
Warehouse
·
Kuurne Warehouse (BE), Belgium
Distribution Manager
Looking for the wisest Distribution Manager in town!
Loading application form