Students & Interns
·
Kortrijk HQ (BE)
·
Hybrid Remote
Brand Marketing Intern
WARNING: You may have to handle some very cute cats and dogs
Brand Marketing Intern 🎯
Belgium, Kortrijk

---
Our mission 🚀
In 2016, our founders wanted to feed their dogs - named Edgard and Cooper - pet food they could feel good about. The kind of food that was as good for the planet as it was for their pets. But when they couldn't find this, they decided to make their own. Now, 6 years later, our pack has 200 employees and we are beyond proud to be part of the B Corp movement.
Want to find out more about us? Click HERE
What type of breed are we looking for? 🐕
Are you a true brand geek? Would you love to make the world a better place for pets? Are you ready to discover life at a challenger brand and surround yourself with a bunch of young, ambitious enthusiasts? Then we have a tail-wagging opportunity for you…
We're looking for a passionate brand marketing intern to join the European brand development team, at our HQ in Kortrijk. Our team can be described as passionate pet advocates, industry challengers, and creative marketers. We're the ones who deeply understand pet parents' needs and continuously challenge ourselves to exceed these needs with the products we offer. With some new product launches in sight and the continuous nurturing of our brand & portfolio, we could use an extra pair of hands and a fresh set of eyes.

What will be in your bowl? 🥗
Become a brand development enthusiast by supporting the team in the roll-out of new brand guidelines and the launch of new products. Life is never dull at Edgard & Cooper, especially when you'll get the opportunity to go through the following diverse set of assignments and challenges:
Make sure our value propositions stay unique by keeping an eye out for competition
Sharpen our understanding of in-store implementation through store visits & field studies
Ignite inspiration & creativity by following and sharing trends across industries
Proofread packaging and make sure we're dotting the i's
Make our new product ideas tangible by developing initial mock-ups
Manage our digital asset management tool and make sure the right assets fall into the right hands
Enrich our knowledge hub and help spread our learnings across the pack
And so much more…
We're a fast-growing scale-up company - life is full of surprises, so we might throw in some other commercial, creative and fun stuff to do.
What skills & tricks should you bring? 🤹
You are a hungry marketing genius looking for a new challenge.
You are a self-starter with a problem-solving and "can do" attitude.
You are very detail-oriented – some would call you a perfectionist.
You have good time-management skills and are organised!
You are passionate about brands and love showing your creative flair!
You are tech-savvy.
You know how to drive a car and have a driving license to confirm these skills
You speak fluent English and Dutch (or French); another language is a real plus!
You are available for at least 3 months.
Previous marketing experience is advantageous.
And lastly…you love pets, of course!
Not sure if you tick all the boxes but our role truly excites you? Don't let our job description hold you back, get applying!
Our benefits 🎁
🌱Certified B Corp Employer with supportive policies and practices to ensure we are one happy pack
👩‍💻 Flexibility to work from home
🐾 Pets at work so everyday is bring your pet to work day
🧠Wellbeing program access to qualified counselling
🍿 Team activities (appreciation days, wellbeing days, pawesome team buildings, friday drinks, cat yoga and many more! )
🔋 Learning opportunities in a truly international environment that will give you extensive responsibility but also guidance as you need it.
Hiring Process 🕵️‍♀️
📞 Phone screening (30mins)
🎯 Competency based interview (45mins)
Ideal start date: What are your plans tomorrow?
Equal opportunities 🌈
We believe the strength of a pack comes from its diversity. So no matter who you are, where you come from, what you believe in or what your dreams are, we welcome you and look forward to receiving your application.

If your circumstances require any special arrangements at any stage of our interview process, please let us know. 
We're looking forward to hearing from you!
Pack

Locations

Remote status

Hybrid Remote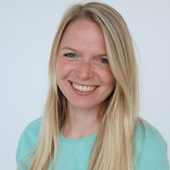 Contact
Sofie Vromant
Brand Development Manager – Brand Marketing
Culture
We call ourselves 'the pack' because we stick together. We are a bunch of animal-loving, purpose-driven pals! Working here means working in an international and supportive team where everyone has a voice. We're big fans of curiosity and learning on the job, and if you want to join a fast-growing team and want to make a 'pawsitive' impact in the world then we might just have the role for you!

Just like our dogs – Edgard and Cooper – we're friendly, fun and we look out for each other! Let's raise the 'woof' together?
Students & Interns
·
Kortrijk HQ (BE)
·
Hybrid Remote
Brand Marketing Intern
WARNING: You may have to handle some very cute cats and dogs
Loading application form