Students & Interns
·
Kortrijk HQ (BE)
Event Management Intern - September 2023
Attention to all pet lovers looking for an exciting internship!
Event Management Intern 🎯
 Belgium, Kortrijk

---
Our mission 🚀
In 2016, our founders wanted to feed their dogs - named Edgard and Cooper - pet food they could feel good about. The kind of food that was as good for the planet as it was for their pets. But when they couldn't find this, they decided to make their own. Now, 6 years later, our pack has 200 employees and we are beyond proud to be part of the B Corp movement.
Want to find out more about us? Click HERE
What type of breed are we looking for? 🐕
Are you a Belgian student, looking for an internship? Are you an enthusiastic problem solver who loves to learn new things? Do you have strong organizational and communication skills and love animals? Edgard & Cooper is looking for an Event Management Intern for Europe to join our team. 
What will be in your bowl? 🥗
Assist with planning, logistics, and setup for events and fairs (start to end)
Extra ad hocs projects (improvement of warehouse and stock location)
Collaborate with the Experiential Operations Manager Europe and Field Marketing Managers to ensure events run smoothly
Develop and maintain relationships with people responsible for their own countries (FR, BE, NL, GE etc….)
You will take care of the maintenance of our Event Material and assist in finding new solutions
Assist with driving a van/small truck as needed is a plus but not mandatory
As an Event Management Intern for Europe, you will be involved in the entire event planning process, gaining valuable experience and skills. Working in an extraordinary environment where pets are our equals, you will start the revolution. If you are interested in joining our team, please submit your application today.
What skills & tricks should you bring? 🤹
Strong problem-solving skills and ability to think on your feet
Good organizational skills & multitasking
Flexibility
Creative mindset and willingness to learn about event organization
Good communication and interpersonal skills
Fluent in English, with additional languages like Dutch, French, and German as a plus
Willingness to be hands-on and learn new skills
Possession of a driving license is a plus
Not sure if you tick all the boxes but our role truly excites you? Don't let our job description hold you back, get applying!
Our benefits 🎁
First things first: we have dogs & cats at the office!
The opportunity to work on projects from A-Z on a global level
A fun and supportive working environment
Access to our fitness space for a healthy mind & body
Really make a difference, you'll be part of the team from day 1
Learn all trade & shopper marketing and more crazy marketing projects!
Working in a challenging and international scale-up with lots of variety, not one day is the same
⚠️ No agencies, recruiters or outsourcing companies.

Hiring Process 🕵️‍♀️
📞 Phone screening (30mins)
🎯 Competency based interview (45mins)
Ideal start date: September 2023
Equal opportunities 🌈
We believe the strength of a pack comes from its diversity. So no matter who you are, where you come from, what you believe in or what your dreams are, we welcome you and look forward to receiving your application.

Accessibility: Our HQ office and satellite sites are wheelchair accessible

We're looking forward to hearing from you!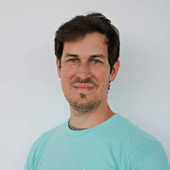 Contact
Sylvain Vidal
Experiential Operations Manager EU – Operational Marketing
Culture
We call ourselves 'the pack' because we stick together. We are a bunch of animal-loving, purpose-driven pals! Working here means working in an international and supportive team where everyone has a voice. We're big fans of curiosity and learning on the job, and if you want to join a fast-growing team and want to make a 'pawsitive' impact in the world then we might just have the role for you!

Just like our dogs – Edgard and Cooper – we're friendly, fun and we look out for each other! Let's raise the 'woof' together?
Students & Interns
·
Kortrijk HQ (BE)
Event Management Intern - September 2023
Attention to all pet lovers looking for an exciting internship!
Loading application form