Students & Interns
·
Kortrijk HQ (BE), Belgium
·
Hybrid Remote
Marketing Stage - September
A unique opportunity to experience working in an ambitious scale-up within FMCG in a growing marketing team!
Marketing Internship - September
Kortrijk, Belgium

---
Onze missie 🚀
In 2016 wilden onze oprichters hun honden - Edgard en Cooper - voeding geven waar ze zich goed bij voelden. Eten dat net zo goed was voor de planeet als voor hun huisdieren. Maar toen dit een eindeloze zoektocht leek, besloten ze zelf aan de slag te gaan. Nu, 6 jaar later, heeft onze pack 200 werknemers en we zijn meer dan trots om deel uit te maken van de B Corp-beweging.
Wil je meer te weten komen over ons? Klik HERE

Welk ras zoeken we? 🐕‍🦺🐈
We zijn op zoek naar een gepassioneerde, hands-on stagiair om ons Marketingteam in Kortrijk te versterken.
Je werkt nauw samen met onze Global Trade & Shopper Marketeer aan impactvolle projecten. Ons doel? Honden-en kattenbaasjes in de winkel overtuigen van onze heerlijke producten en ons marketing en sales team met de neuzen in dezelfde richting brengen.
Ben jij een echte dierenliefhebber? Ben je op zoek naar een nieuwe uitdaging binnen de marketingafdeling van een jong, dynamisch en groeiend bedrijf? Dan hebben we een kans voor jou!


Welke 'tricks' moet je kunnen? 🤹
We willen vooral een enthousiaste, gemotiveerde intern die 'goesting' heeft om bij te leren en projecten van A tot Z op te nemen! Uiteraard doe je dit niet alleen, jouw manager coacht jou en kijkt samen welke projecten je liggen. Creëer je graag nieuw POS materiaal, duik je liever in analyses of wil je ontdekken hoe de consument echt denkt over onze producten? – projecten in overvloed bij Edgard & Cooper.
Heb je een gezonde interesse in (retail/shopper) marketing, ben je geïntrigeerd door consumentengedrag, kan je helemaal opgaan in analyses en heb je een creatief brein? Aarzel niet en waag je kans!  
Je bent natuurlijk een dierenvriend!
Je kan vernieuwende en creatieve ideeën op tafel leggen
Je bent van nature sociaal en zelfstandig
Je hebt een passie voor (shopper) marketing & FMCG merken
Kennis van MS Office is een must
Je hebt een 'can-do' mentaliteit en goede time-management skills
Je bent minstens tweetalig: Nederlands/Frans/Engels
Je hebt 4 benen en een staart... Grapje, niemand is perfect
Je bent beschikbaar vanaf september of februari voor minstens 4 maand
Welke treats hebben we voor je? 🎁
Het belangrijkste: we hebben honden op kantoor!
Een stage die geweldig staat op je cv
Goede ondersteuning van jouw stagementors
De mogelijkheid om projecten van A tot Z uit te werken
Toegang tot onze fitness om je fit en gezond te houden
Friday drinks en regelmatige team uitjes
Je maakt echt het verschil en voelt je part of the pack, vanaf dag 1
Veel variatie en inspraak: geen 2 dagen zullen hetzelfde zijn
Contract type: schoolstage voor studenten woonachtig in België
Gelijke kansen 🌈: Wij geloven dat de kracht van een pack voortkomt uit zijn diversiteit. Dus het maakt niet uit wie je bent, waar je vandaan komt, waar je in gelooft of wat je dromen zijn, we heten je welkom en kijken uit naar je sollicitatie.
Toegankelijkheid: Ons hoofdkantoor en onze remote locaties zijn rolstoeltoegankelijk
We kijken er naar uit om jou te ontmoeten!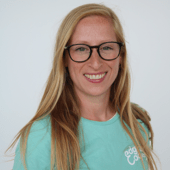 Contact
Jolien Goffaux
Global Marketing Project Manager – Operational Marketing
Culture
We call ourselves 'the pack' because we stick together. We are a bunch of animal-loving, purpose-driven pals! Working here means working in an international and supportive team where everyone has a voice. We're big fans of curiosity and learning on the job, and if you want to join a fast-growing team and want to make a 'pawsitive' impact in the world then we might just have the role for you!

Just like our dogs – Edgard and Cooper – we're friendly, fun and we look out for each other! Let's raise the 'woof' together?
Students & Interns
·
Kortrijk HQ (BE), Belgium
·
Hybrid Remote
Marketing Stage - September
A unique opportunity to experience working in an ambitious scale-up within FMCG in a growing marketing team!
Loading application form