Students & Interns
·
Köln, Düsseldorf (DE)
Become a Real Food Rebel! Promoter:in gesucht
As a true petlover, you will tell our story to the world!
Promoter:in in Köln & Düsseldorf gesucht 🎓
 Germany, Nordrhein-Westfalen

---
 Über unser Rudel 🚀
Von Anfang an ging es unserer Marke um mehr als nur die Herstellung von nahrhaftem und leckerem Futter für unsere vierbeinigen Begleiter. Wir begannen dieses Abenteuer mit dem Traum, etwas zu schaffen, das wirklich einen Unterschied macht – nicht nur im Leben von unseren Haustieren, sondern in der Welt, die wir alle teilen. Wir setzen uns dafür ein, einen positiven Einfluss auf die Umwelt zu haben und Projekte zu unterstützen, die uns am Herzen liegen. Nachhaltigkeit steht im Mittelpunkt unseres Handelns und hilft uns, unseren ökologischen Pfotenabdruck zu reduzieren.
Unsere Mission🐾
Als Mitglied unseres Rudels wirst du Teil von etwas Größerem – einer Gemeinschaft gleichgesinnter Tierliebhaber, die sich dafür einsetzen, die Welt ein Stückchen besser zu machen. Mit dem Wachstum unserer Marke wächst auch unsere Verantwortung, denen zu helfen, die sich nicht selber helfen können. Mit jedem Kauf eines Edgard & Cooper Produktes geben wir etwas zurück. Wir spenden 1% unseres Umsatzes an wohltätige Zwecke mithilfe der Edgard & Cooper Foundation. Je mehr wir wachsen, desto mehr geben wir zurück.
Du willst mehr über unsere Mission erfahren? Hier findest du Informationen zu unserer B-Corp Zertifizierung, der Edgard & Cooper Foundation und unserem Zero Pawprint Plan.
Wir suchen dich? 🐕
Unterstütze uns dabei, die Welt ein Stückchen besser zu machen – Pfote für Pfote
Dein Herz für Hunde und Katzen ist genauso groß wie unseres? Du liebst es, mit deiner offenen und kommunikativen Art Menschen zu überzeugen, mit einer Marke, hinter der du stehen kannst? Du willst etwas bewirken und unsere Mission gemeinsam vorantreiben?
Dann bewirb dich bei uns als Promoter:in und werde Teil des Rudels!
Was wir bieten 🎁
Das gute Gefühl, Teil von etwas Größerem zu sein
Ein Team aus gleichgesinnten Tierliebhaber:innen und regelmäßige Teamevents
Du hast selbst einen Hund oder eine Katze zu Hause? Dann bekommst du unser schmackhaftes Futter kostenlos direkt zu dir nach Hause geliefert
Flexibles Arbeitsmodell – egal ob als Werkstudent:in, Minijobber, Freelancer oder Midijobber, wir finden ein Modell das zu dir und deinem Leben passt
Du hast die Möglichkeit wöchentlich 6 - 16 Stunden für uns zu arbeiten und das bei einem Stundenlohn von 15€
Du arbeitest hauptsächlich freitags und samstags (dann gehen die meisten Dog-Mums und Cat-Daddys einkaufen) in Tierfachgeschäften und ab und zu auch auf Messen und Events
Nutze die Gelegenheit dein Verkaufstalent zu fördern und deinen Wissensschatz zu erweitern – wir unterstützen dich mit Sales Trainings, sowie mit weiterführenden Trainings zu unseren Rezepten
Dein Profil 🤹
Du bist ein echte:r Tierliebhaber:in und bereit, unsere Geschichte der ganzen Welt zu erzählen
Mit deiner charmanten und aufgeschlossenen Art, genauso wie mit deinem Fachwissen, dass du bei uns erlernst, kannst du Kund:innen in Fachmärkten von unserer Marke und unseren Produkten überzeugen und so noch mehr Fellnasen glücklich machen
Du bist proaktiv und arbeitest gerne selbständig. Gleichzeitig schätzt du es Teil eines Teams zu sein und die Höhen und Tiefen miteinander zu teilen und voneinander zu lernen
Du hast einen Führerschein der Klasse B und Zugang zu einem Auto
Du sprichst fließend deutsch

Du bist dir nicht nicht sicher, ob du alle Kriterien erfüllst, aber unsere Aufgabe reizt dich wirklich? Lass dich von unserer Stellenbeschreibung nicht abhalten und bewirb dich!

Einstellungsprozess 🕵️‍♀️ 
📞  Erstes Kennenlernen via Video-Call (15 Min.)
🎯 Kompetenzbasiertes Gespräch (ca. 45 Minuten)
Ideales Startdatum: Was hast du morgen vor?
Chancengleichheit🌈
Wir glauben, dass die Stärke eines Rudels aus seiner Vielfalt kommt. Egal also, wer Du bist, woher Du kommst, woran Du glaubst oder was Deine Träume sind, wir heißen Dich willkommen und freuen uns auf Deine Bewerbung.
Wir freuen uns von Dir zu hören!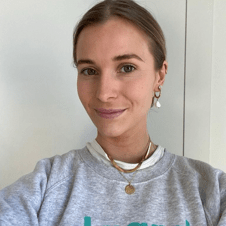 Contact
Juliane Harter
Field Marketing Manager – Operational Marketing
Culture
We call ourselves 'the pack' because we stick together. We are a bunch of animal-loving, purpose-driven pals! Working here means working in an international and supportive team where everyone has a voice. We're big fans of curiosity and learning on the job, and if you want to join a fast-growing team and want to make a 'pawsitive' impact in the world then we might just have the role for you!

Just like our dogs – Edgard and Cooper – we're friendly, fun and we look out for each other! Let's raise the 'woof' together?
Students & Interns
·
Köln, Düsseldorf (DE)
Become a Real Food Rebel! Promoter:in gesucht
As a true petlover, you will tell our story to the world!
Loading application form