Students & Interns
·
Wallonie (BE)
·
Hybrid Remote
Job étudiant week-end - Brand Activator en pet food - Dans votre propre région
As a true pet lover, you will tell our story to the outside world!
Job étudiant week-end - Brand Activator en pet food 🐶🐱
Dans votre propre région
---
La mission d'Edgard & Cooper 🚀
Pour Edgard & Cooper, les chiens et les chats font vraiment partie de la famille. Parce que - tout comme nous, les humains - ils ont droit à ce qu'il y a de mieux.
Depuis 2016, la marque fabrique donc des aliments pour chiens et chats avec uniquement des ingrédients sains, frais et délicieux. Et cela ne s'arrête pas là : 1% de leur chiffre d'affaires est reversé à des organisations qui luttent pour les amis à quatre pattes dans le besoin à travers le monde.
Mais Edgard & Cooper pense que l'impact peut être encore plus grand ! Plus de 200 employés passionnés dans 7 pays européens travaillent quotidiennement afin d'améliorer l'avenir des animaux et de la planète. Avez-vous déjà vu notre emballage facilement recyclable ?
Voulez-vous faire une réelle différence dans le monde ? Et vous êtes à la recherche d'un emploi flexible pour le week-end ? Rejoignez le pack dès aujourd'hui en tant que Brand Activator !

Qu'allez-vous faire exactement ? 🤔

En tant que Brand Activator, vous êtes notre voix ! Vous faites la promotion de nos aliments dans les animaleries ou les jardineries de votre quartier et aidez les propriétaires de chiens et de chats à faire des choix véritablement sains et durables. Une situation gagnant-gagnant car, en même temps, vous développez d'importantes compétences commerciales et sociales. Sympa, non ?
Quel race de chien ou de chat recherchons-nous 🐕 ?
Vous êtes un véritable amoureux des animaux et vous voulez rendre d'innombrables chiens et chats heureux grâce à notre délicieuse nourriture.
Vous êtes fan de notre histoire et avez hâte de la raconter plus en détail.
Vous discutez avec aisance et faites la promotion de notre marque avec enthousiasme et passion.
Vous vous décrivez comme sympathique, confiant, proactif et indépendant.
Vous êtes libre le week-end, surtout le samedi.
Vous avez un permis de conduire et une voiture à votre disposition.
Quelles friandises avons-nous pour vous ? 🎁
Vous gagnez 14,45 euros de l'heure et votre transport est remboursé.
Vous acquérez une excellente expérience dans la vente et cela figure en bonne place sur votre CV.
Vous participez à des séances amusantes de team building et de formation avec vos collègues.
Vous bénéficiez d'une réduction sur la nourriture pour votre chien et/ou votre chat.
Égalité des chances et diversité 🏳️‍🌈
Nous pensons que la diversité est la force de notre pack. Peu importe qui vous êtes, d'où vous venez, ce en quoi vous croyez ou quels sont vos rêves : tout le monde est le bienvenu.
Déjà aussi excité qu'un chat courant après une lumière laser ? 🤩
Postulez dès aujourd'hui, qui sait, vous serez peut-être bientôt notre nouveau Brand Activator.
Bonne chance !
Pack

Locations

Wallonie (BE)

Remote status

Hybrid Remote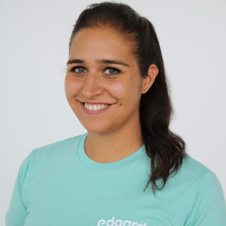 Contact
Melissa Gevaert
Events & Activation Strategist – Operational Marketing
Culture
We call ourselves 'the pack' because we stick together. We are a bunch of animal-loving, purpose-driven pals! Working here means working in an international and supportive team where everyone has a voice. We're big fans of curiosity and learning on the job, and if you want to join a fast-growing team and want to make a 'pawsitive' impact in the world then we might just have the role for you!

Just like our dogs – Edgard and Cooper – we're friendly, fun and we look out for each other! Let's raise the 'woof' together?
Students & Interns
·
Wallonie (BE)
·
Hybrid Remote
Job étudiant week-end - Brand Activator en pet food - Dans votre propre région
As a true pet lover, you will tell our story to the outside world!
Loading application form