HOW TO PREPARE FOR AN INTERVIEW AT EDGARD & COOPER
The fact that you are reading this blogpost means your preparation has already started, right? Well done for getting here, because researching the company you want to work for is always and without a doubt the most important thing to do before any interview. And the same is true for Edgard & Cooper.

We hope we can help and inspire you to nail your interview with us!
1. Why do you want to work here?
It's really quite a simple question, right? But it requires an answer a little more detailed than 'because I love dogs'. Don't get me wrong, we all love dogs and cats here and our furry friends play a huge part in our lives, but there is more to us. We are on a mission to become the most sustainable pet food brand in the world. So think about that, what does that mean for you, your life, your values, and is wanting to making a difference maybe the real reason why you want to join?
2. How important is living a sustainable life to you?
It's important to us and our mission is ambitious. Know what it means to be B-Corp certified. Also, you can read all about our 2025 Zero Pawprint Plan here. So whilst we totally understand that nobody is purrrfect, we want to hire pawesome planet protectors who understand that even little things make a difference, especially if they become a routine. Tell us about your personal mission, no matter if you simply stopped buying non-recycables or if you are on a mission to stop food waste in your local area - we can't wait to hear all about it.
3. Are you ready for the scale up life?
You might think so, and if you are excited by everything you have read so far, I feel that you probably are. But let me tell you that things move fast here at Edgard & Cooper. We are growing and we are not stopping. Thinking about the pace of work is especially important if you are applying from a big corporate company where projects can take 3 or 4 times as long as they might take at Edgard & Cooper. We make decisions, we test and try and if we fail we try again.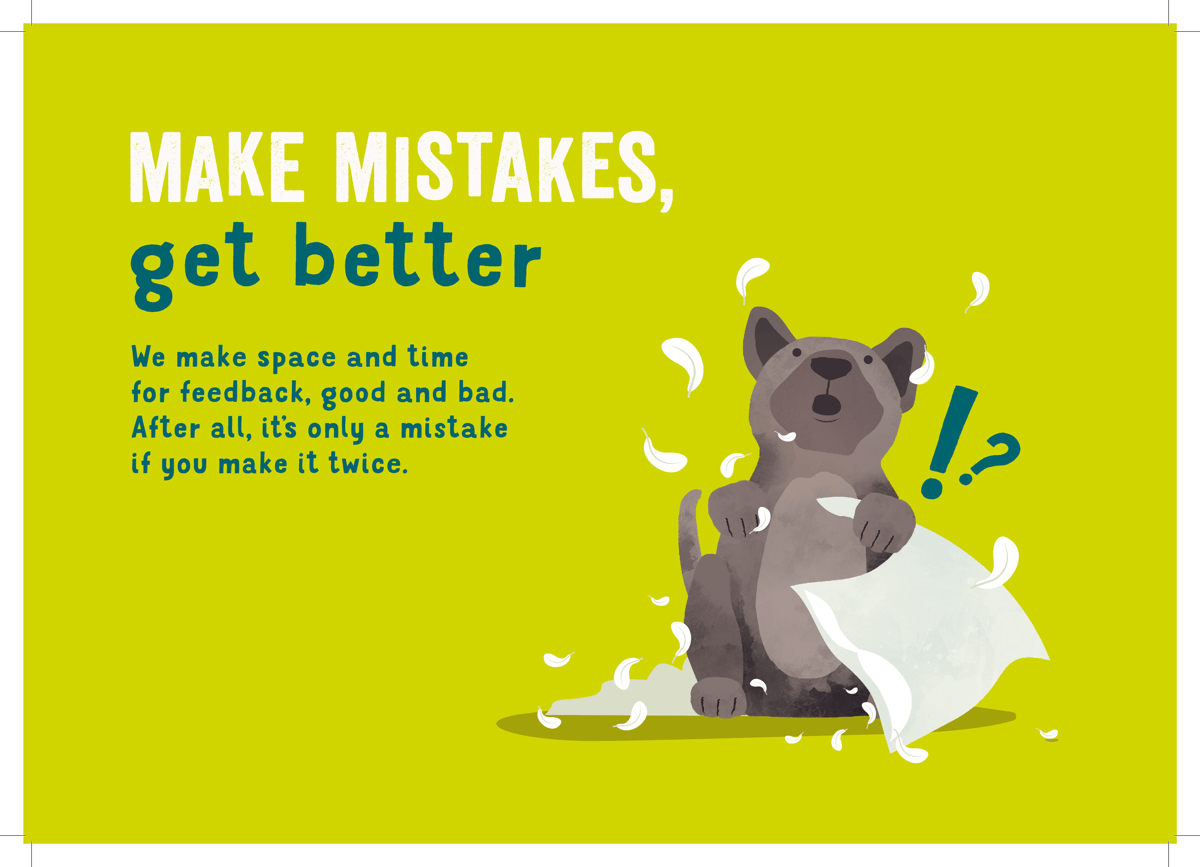 One of our values is: 'Make mistakes, get better!' And it couldn't be more fitting for what I am trying to say here. We have grown so much because we haven't stopped. And yes that means that sometimes we have tried to run before we could walk, that sometimes we don't have the perfect processes in place just yet, but we strongly believe that this is the best way forward.

Thank you for reading. I truly hope this inspired you, and if you now can't wait to apply, here is a link to all our current jobs.

Join the pack today! And in the meantime, don't forget to follow Edgard & Cooper on LinkedIn.
Woofs,
Talent Team